Here's a little info about K7MHI
Name: Kelly
QTH:  FCC Database officially Snoqualmie WA, however I transmit about 17 miles South West in Renton, WA
QRZ Profile information about my station, including working equipment @ http://www.qrz.com/db/k7mhi
QRZ?:
I work a lot of contests unofficially (I don't mail in logs) as well as DX Cluster Spotting. You will find me hanging out on HF  PSK31 calling frequency's 7.035-7.070 and 20m 14.070. I don't do much local VHF Local repeaters NB7N, K7LED and N7SNO are my primary local repeaters you can find me on. Additionally I run a 24/7 Packet station on NET104 (14.104usb) and local VHF 145.05. I attend the local 145.05 packet radio net at 2130 PST every Tuesday.
Additionally I work with the Tacoma Amateur Radio Club holding the call sign K7SEX
QSL?:
I QSL 100% Direct, LoTW and eQSL.cc, I prefer direct or LoTW for obvious reasons. Please send Direct when Possible I enjoy cards and have a nice full color glossy to send you! SAE please .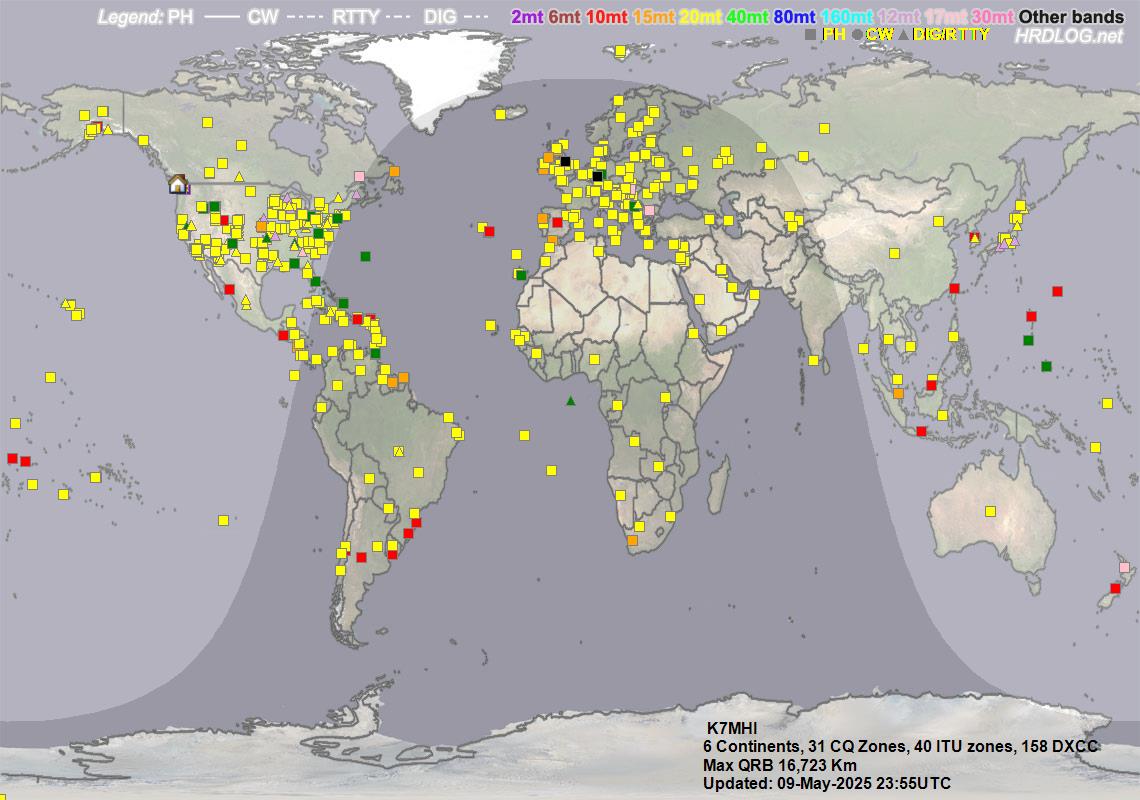 73 DE K7MHI SK SK